Conclusion and Resources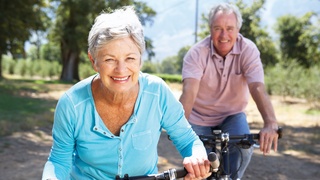 In the U.S., millions of people are living with chronic kidney disease. Unlike some other illnesses, CKD can be treated, and you can live a good life. As you have learned, knowledge is power. You have options for treatment that can help you live the life you want.
There are many resources that can help you learn more about CKD. Put a search term into Google. Look for non-profit and government resources that you can trust. Beware of "cures" and testimonials (they are the easiest things to fake). Always talk with your care team before you try any remedy. Here is a sample of some trusted resources:
Help, I Need Dialysis! How to Have a Good Future with Kidney Disease
Easy-to-read book. Fully explains all of the kinds of dialysis and what they can mean for your lifestyle. $15 plus shipping. Learn More
Life Options Resouce Library
Life Options has an extensive resource library to help Patients and Professionals with every aspect of CKD! https://lifeoptions.org/resource-library/
Home Dialysis Central
Read patient stories, learn about the home treatment lifestyle, get expert advice, and more! Join our Facebook group!
How to Have a Good Future with Kidney Disease
Watch this free set of six, 30-minute online classes about kidneys and kidney disease, transplant, paying for treatment, and more. Watch them here.
Kidney School
Free set of learning modules on 16 topics to help you manage CKD. Visit Kidney School.
Nocturnal Home Haemodialysis
Learn more about nocturnal home HD.
Other Groups
American Association of Kidney Patients
Join for free! AAKP has many booklets and brochures that you can order or download. Visit or call 1 (800) 749-2257.
Home Dialyzors United
Join for free! HDU has a yearly meeting, buddy program, and more.
National Kidney Foundation
Join for free! NKF has many pamphlets, videos, and other resources. Visit or call their NKF-CARES line at 1 (855) 653-2273.
PKD Foundation
Seeking a cure for polycystic kidney disease (PKD). Visit or call 1 (800) 753-2873.
Renal Support Network (RSN)
Join for free! Lots of helpful podcasts, a hotline in English and Spanish, and much more.